20 fluid ounce sausages
Color: dark gray
Sealant type: silicone
Self-leveling silicone joint sealant
All temperature application
NSN: 8030-01-381-2903
You May Also Like
Dow 890 SL Silicone Concrete Joint Sealant (formerly Dow Corning 890 SL Silicone Concrete Joint Sealant) is a one-part, cold-applied, easy-to-use, self-leveling silicone material that cures to an ultra-low-modulus silicone rubber upon exposure to atmospheric moisture. Dow 890 SL is a silicone sealant that is perfect for concrete and concrete to asphalt pavement joints and for use in new construction, repair or remedial applications. Dow 890 SL Silicone Joint Sealant can be used to seal irregularly shaped and spalled joints and has many years of staying power. The cured silicone rubber remains flexible over the entire temperature range expected in pavement applications. Dow 890 self-leveling sealant does not need tooling, can be extruded from -20 to 120ºF and flows into irregular joint widths easily. Movement capability: 100% extension and 50% compression. Dow 890 SL is an ultra-low modulus, fuel resistant, weather and UV resistant silicone sealer. Refer to Dow form number 62-207 for more information. Dow 890 SL sealant can be cold applied and is ready to use as supplied. Sealant heating or any form of special preparation is not needed. Unprimed adhesion-primer is not required for Portland cement concrete and asphalt which results in labor and material savings. Dow 890 SL sealant will have a skin-over time of one hour or less at standard conditions allowing roadways to quickly be opened to traffic.
Applications
concrete to concrete pavement joints
concrete to asphalt pavement joints
new construction
repair
to seal irregularly shaped and spalled joints
Limitations
not recommended for continuous water immersion.
should not be applied in totally confined spaces where the sealant is not exposed to atmospheric moisture
sealant should never be applied to wet or damp asphalt or concrete pavements or installed during inclement weather
Contact Dow prior to specifying for or installing in airfield runway applications.
Dow does not promote or warrant the use of DOWSIL sealants in applications associated with spill containment areas of any kind.
This product is neither tested nor represented as suitable for medical or pharmaceutical uses.
Available Options
| SKU | Color / Finish | Case Qty |
| --- | --- | --- |
| 890SLS | Dark Gray | 16 |
Technical Information
| | |
| --- | --- |
| Manufacturer | Dow |
| Series | 890 SL |
| National Stock Number (NSN) | 8030-01-381-2903 |
| Contents | 20 fluid ounce sausage |
| Finish | Dark Gray |
| Composition | Ultra low modulus, self-primed silicone building sealant |
| Paintable | No |
| Primer needed | No to most substrates |
| Flexibility range | -20 to 300ºF |
| Skin-over time | 1 hour or less |
| Tack-free time | 5 hours |
| Curing time | 21 days |
| Working time | 10 - 20 minutes |
| Peel strength | 25 ppi |
| Tensile strength | 15 psi at 25% extension; 20 psi at 50% extension |
| Tensile stress @ 150% | 19 psi |
| Ultimate elongation | 1400% |
| Shelf life | 12 months |
Aplicable Standards
ASTM D 5893 Type SL
FAA P-605 for silicone joint sealants
Meets SS-S-200E (section 4.4.12) Flame Test Requirements
EN 14187-5 Hydrolysis Test
EN 14188-2 Class B, C and D
Comparable Products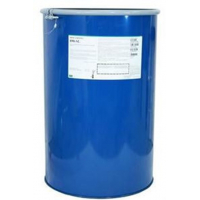 Product Not Available